SPECIAL RATES ALERTS & OUR NEWSLETTER
PRIVACY POLICY: We understand and respect your right to privacy. Any personal information provided to Porto Scoutari Romantic Hotel will be stored in a secure environment and will not be misused, sold or transferred to any other source. You can always Opt-Out of our lists safely and easily.
Travel to Patmos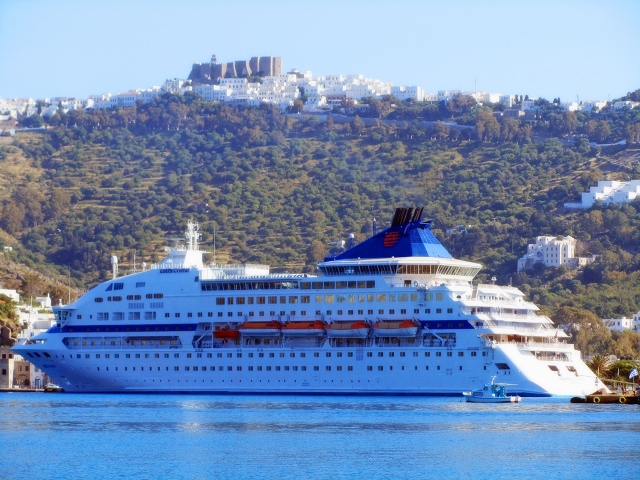 WHY IS PATMOS SO UNIQUE?
Because there is no airport in the island!
Whether you are a first time or a repeat visitor to Patmos Island, we would like to assist you, making your journey from your home city to Patmos as pleasant as possible. We will be glad to book and arrange your tickets for you. If you have to stay overnight in Kos, Samos, Rhodes or Athens/Piraeus we can also book a room for you.
NEW CATAMARAN SERVICE. REACHING PATMOS HAS NEVER BEEN EASIER!
Most popular way to Reach Patmos is to fly to KOS OR SAMOS and then take the New Catamarans.
PLEASE CLICK BELOW LINK FOR THE NEW CATAMARAN SERVICE KOS – PATMOS OR SAMOS-PATMOS :
Catamaran by Dodekanisos Sea Ways
ALTERNATIVE WAYS TO REACH PATMOS ISLAND FROM KOS OR SAMOS:
If your flight is in to Kos Island arrives late afternoon you can always catch the Blue Star Ferries on certain days.
PLEASE CLICK BELOW LINK FOR BLUE STAR FERRIES RHODES – KOS – PATMOS
AND SAMOS-PATMOS-SAMOS
The regular year around ferry Nissos Kalymnos departs every Tuesday, Thursday Friday and Sunday, from Pythagorion Samos at 14:00 and it takes aprx. 2 hours and 30 minutes and back to Samos, every Tuesday, Thursday, Friday and Sunday around 10:30.
PIRAEUS-PATMOS-PIRAEUS
Another popular way to reach Patmos Island from is Piraeus, via the luxurious Blue Star Ferries. The Ferries depart and arrive at the port of Piraeus on Exit #E1.
If you need a reservation with a cabin, we will be glad to arrange it for you.
If you do not require a cabin, please proceed to the kiosk to buy your tickets at least 30-45 minutes prior to sailing. If you plan to go back to Athens for your flight home, it is advisable to book a flight that departs Athens International Airport, sometimes after 11:00, unless you are planning to spent some time in Athens. The Taxi from Athens International Airport to the port of Piraeus takes about 45 minutes and it costs around 30€.
PLEASE CLICK BELOW LINK FOR BLUE STAR FERRIES PIRAEUS-PATMOS-PIRAEUS
TRANSFERS PORT/HOTEL/PORT
As soon as we have your arrival details, we will arrange a private transfer for you. Our driver will meet you outside the main gate at the port, holding a placard with Porto Scoutari's sign to bring you to the hotel.
Please Inform us